Member Benefits

This 90-Day Start-Up Program Costs Less
Than an All-Day Workshop!
What's Included in the Program:
One-on-one forum access to the No-Nonsense Business Coach, Norma Rist
13 weeks of easy templates and worksheets to help you start-up faster
Articles from experts in accounting, law and customer relationships
By the end of the program, you'll have a 70 page workbook that has been used by hundreds of women owners to start and grow their businesses
Membership continues even after 90 days in case you need a little bit more time
90 day Start-Up Program
Just $99 per month for three months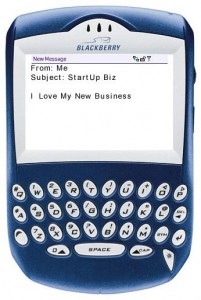 Here are some of the benefits you'll receive to help you get your business up and running right away:
Start Up

Checklists and Questions

for Professionals
An easy Women Owners Daily Start-Up Checklist
A way to capture everything  you want out of your business
Questions to ask your CPA
Questions to ask your Attorney
Questions to ask your Commercial Insurance Agent
Start-Up

Work Pages

and a

Forum

for Questions
Thirteen weeks of workpages and checklists delivered weekly – Start Your Plan This Week
Easy step-by-step program to complete at your leisure
A place to post questions and get easy-to-understand answers from a no-nonsense business coach
Expert Articles

about Accounting, Sales, Marketing, Customers And Start-Up Info
Articles by experts – so valuable in the first 90 days
Info about LLC's and corporations vs. sole proprietorships
Ideas about choosing names and logos
Questions answered, such as, "How do I work with subcontractors?"
Definitions and tips just at the moment you need them
Federal and State

Resources/Requirements

to Start a Business
Understanding Federal Employer Identification Numbers (EIN), what they are used for and how to get one
Business Licenses
Resources in your state
Sales Tax
Simple

Business Plans

Made Easy
An outline of a simple business plan that you can copy and personalize for your own business
A cup-of-coffee marketing plan for service professionals
An money plan for your new business

Get Clear About

Your Business

Services/Products
Create the plan for your services or products
Consider how you will be branded – how you will be known
Find the idea behind your services/products
Determine Your

Best Target Market

– Best Prospects
Your best target market – those who become your best clients
How to analyze your target markets 9 different ways
Ways to reach your target market inexpensively – market on a shoestring
The key to networking to bring you prospects
The introduction to get you the best prospects
Your investment of approximately $3.30 per day
will bring you answers from a
no-nonsense
business coach.
I'm Ready!